Beside day tours, multi-day packages and standard activities, we also specialize in customized service, such as tailor-made tours – personalized on demand according to travellers' interests and wishes – and comfortable shuttle service in areas not serviced by public transports, yet much travelled and where often transportation is required by travellers.
---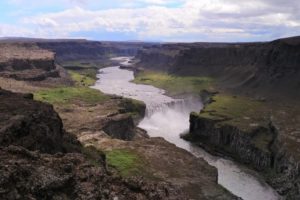 On your own, for adventurous travellers
Our main goal is providing transport to hikers – to and from the northeastern hiking area – and to who wants to reach off-the-beaten tracks destinations.
We also offer shuttle service to airports in the north of the country and can easily provide comfortable transportation to basically any destinations in Iceland.
---
Helping you build your dream trip
We specialize in customized tours, for groups of various sizes, designing and running classic routes and off the beaten path itineraries, or a bit of both.
Private and customized group tours might be built on our standard programs, adjusted or changed, or fully developed from scratch.